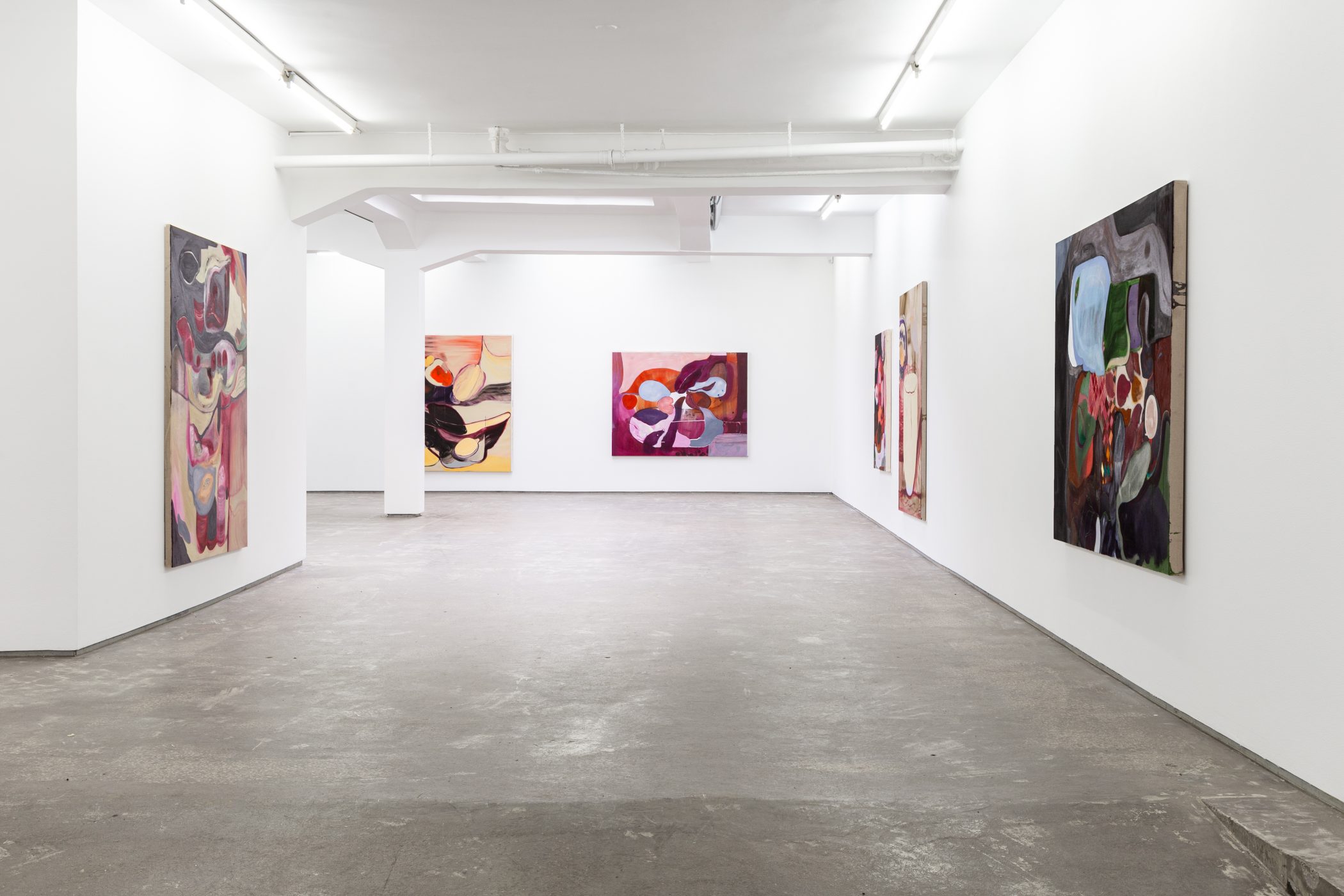 Emily Gernild: SOIL
SOIL is Emily Gernild's first exhibition in Norway, presenting new work produced specifically for the occasion. The Danish artist builds her assertive, textured, colorful paintings with cues from everyday life, dreams, moods, curious idioms, and tropes of historical still life painting, determined to squeeze more out of them. Her large paintings are made without preparatory sketches, applying color atop color and form atop form. Gernild moves with ease between oil paint and stick, watercolor, gesso, acrylic, rabbit-skin glue mixed with pigments in an investigation of different material sensibilities and the dynamic relationship between figure and ground. Paying close attention to the objects, shapes, and compositions that make up our daily life—physically and digitally—the artist experiments with luminosity, form, and perspective to imbue the familiar and recognizable with new perceptual energy. Plants, seeds, vegetables, jugs, and bottles serve to anchor more abstract forms intertwined on dynamic surfaces. Lemons often recur as shapeshifting motifs, able to simultaneously conjure the fruit, its art historical significance, and body parts. These lemon shapes are not dressed in a reassuring juicy yellow, but instead in hues of dark purple, beige, white, green, and black, suggesting more ominous moods, decay, and ultimately the Vanitas tradition of pointing to death as a fact of life.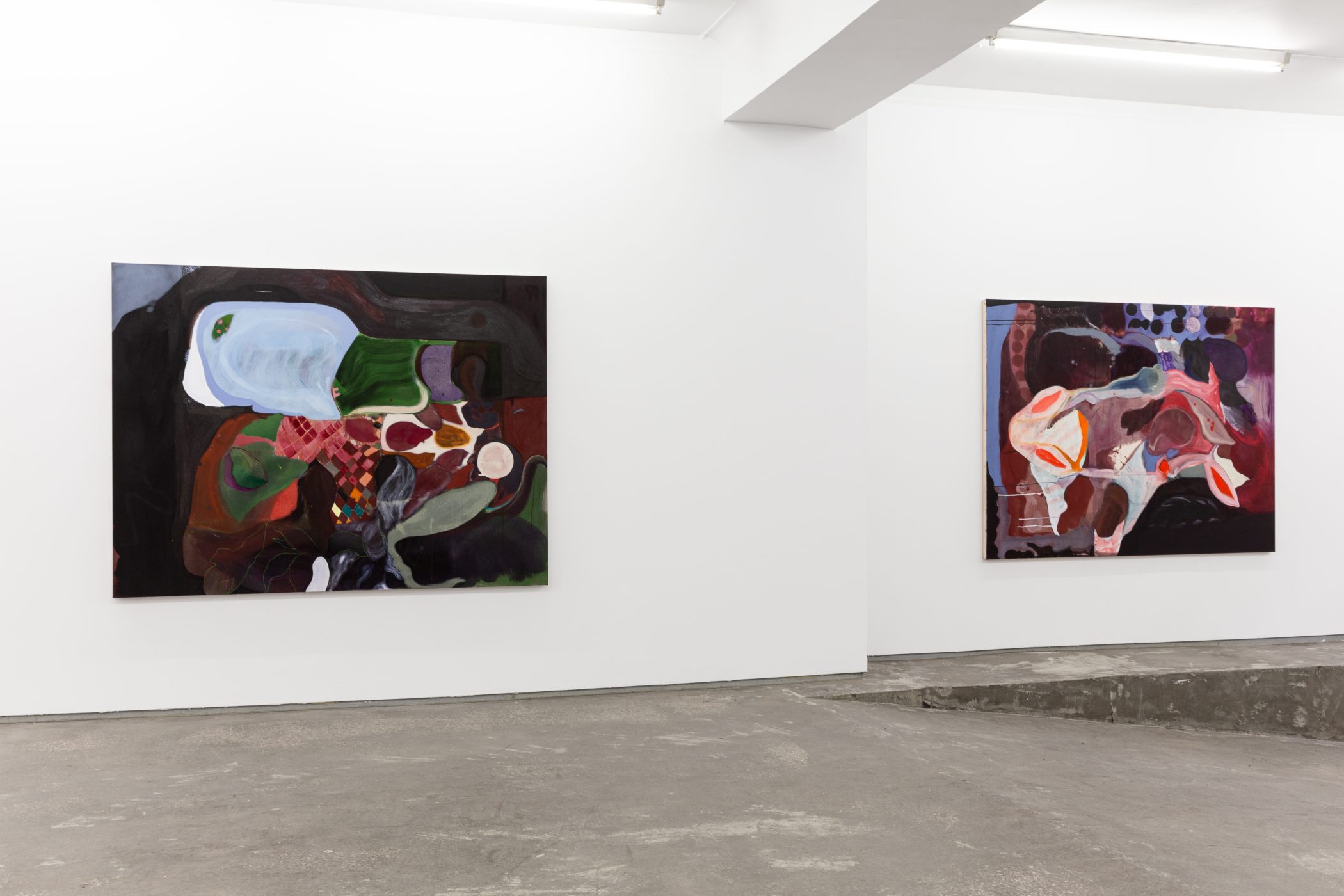 Gernild's most recent work pushes deeper into darker colors and organic, fertile shapes, giving the impression that we are looking perhaps at the interior lining of the body or a subterranean space. Shifting away from monochrome and saturated oil colors to more subdued pigments mixed with rabbit-skin glue directly on the canvas, she leaves sections of the canvas exposed, allowing it to become part of the compositional texture, a porous space to hold familiar shapes that communicate in a different, more subtle register. As art historian Grant Klarich Johnson observes in his essay about the artist: "In rabbit-skin glue works we get color as a kind of veil or series of layered transparencies so that the underlying linen support surface and its characteristic beige color remains palpable to us as both a color and a texture. As such, perceptually, the new rabbit-skin glue works allow for a kind of entry, circulation, or penetration of the pictorial space, a moving through or permeable passage."
SOIL grew out of a close collaboration and dialogue between Emily Gernild and curator Milena Høgsberg, who has selected the works on view.